During this time of the school year, we immerse ourselves back into the classroom and embrace starting over again. With that, digital citizenship becomes incredibly important to teach as we pull out those Chromebooks and get started learning and sharing.  Common Sense Education certainly has helped us get a great start on kicking off the year, and keeping it going, but what happens when you are ready to move on and teach new things and integrate more tools? I suggest you bring it all together… and here are a few ideas on how!
I kicked off the year using the Digital Life 101 video with students in grades 2-5. It started such a great conversation on how none of the technology practices are bad, rather we were able to talk about the human element and how that is what makes technology look bad. I loved helping them connect the dots on how actions shape how technology is represented.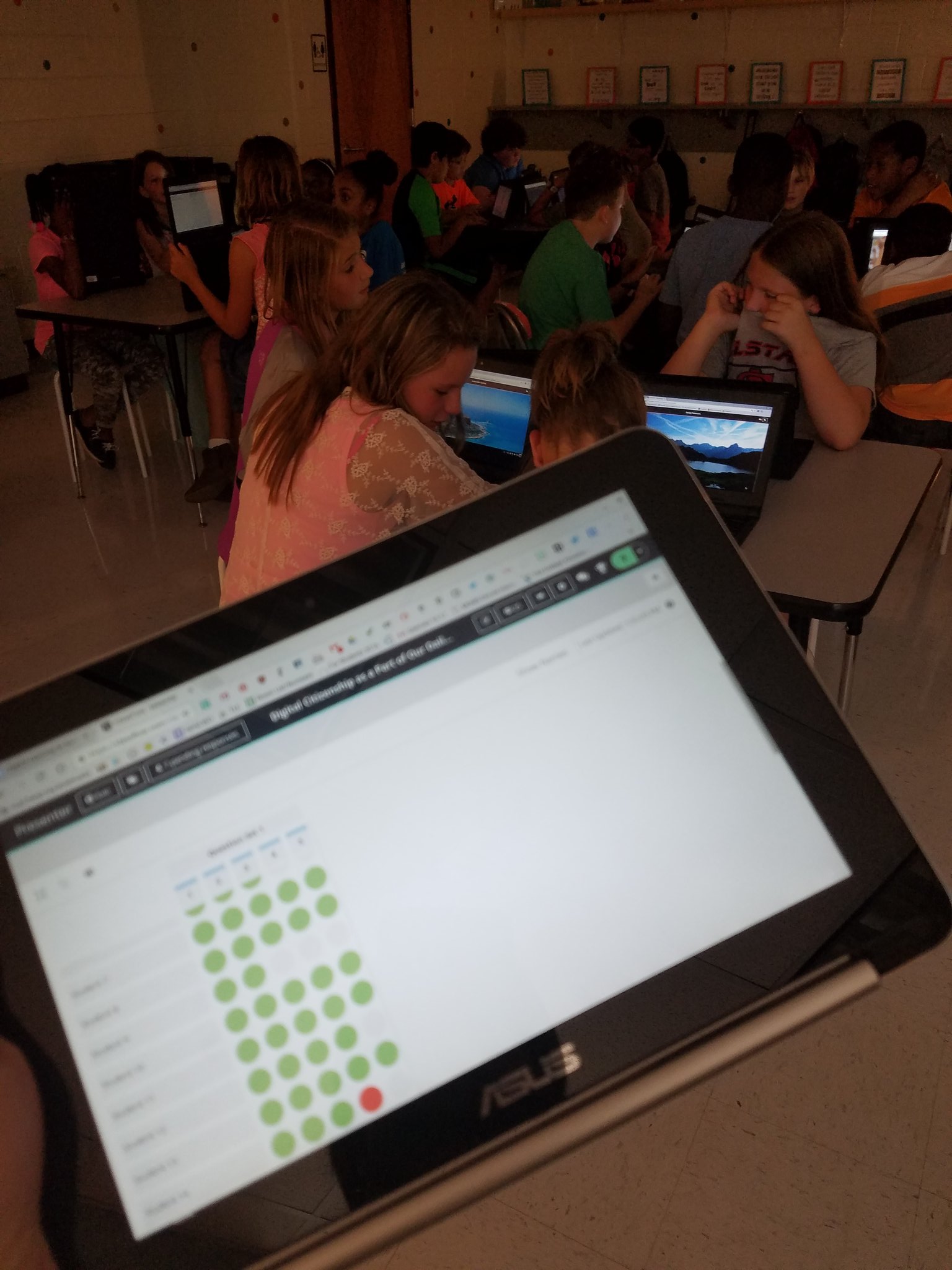 With this being our 3rd year together, one of the things I really wanted to see in our second week, was how much prior knowledge my students in grades 4 & 5 had. I whipped up a Classflow lesson with a few question sets that focused on responsible sharing, privacy, and online voice. I loved delivering that lesson and seeing my students perform WAY better than I ever imagined. It was great to see that teaching #digcit every year consistently pays off! If you want to check out the question sets I created, you can grab it from the Classflow Marketplace here!
In 3rd grade I have loved building great conversations around #digcit through Digital Passport and Storybird. This gave my students a game based learning experience, as well as a creative outlet for sharing what they knew about being safe and responsible online.
Last, but certainly not least.. I was so excited to use Recap with my 2nd graders to assess their knowledge on #digcit after all these years. It is crazy to think that I started teaching these kiddos #digcit in kindergarten. Since the age of 5 they have heard this from me. It certainly will be interesting to see what a difference that makes! Check out one of our 2nd grade recap responses…. (Yes I have permission to share, as this one is my little guy!)
So you see, #DigCit isn't just a lesson, or an activity. It is a continual conversation, an ongoing vision, and a culture. It can be taught in so many ways. Do you have other ways to teach digital citizenship? If so, share in the comments!
#leadingtheway
jaime